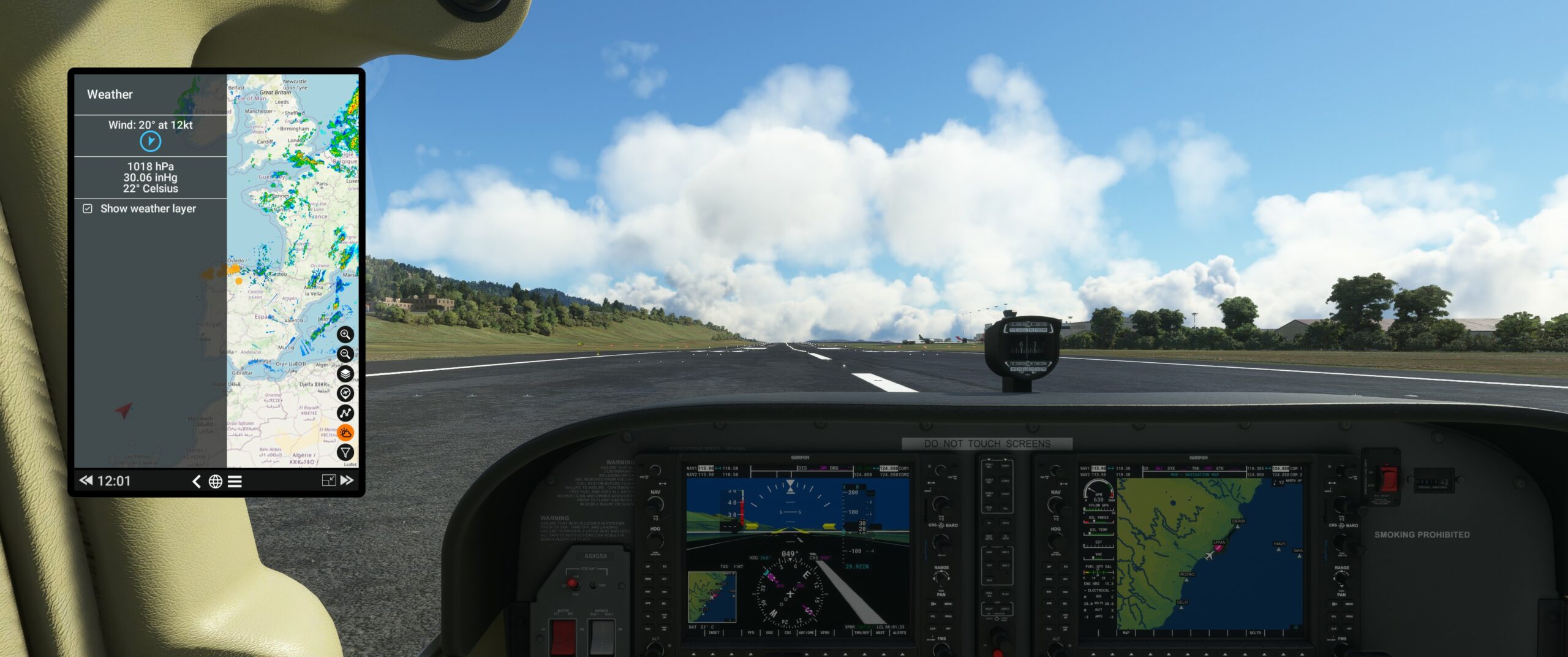 The tablet which is available from your Ingame-Toolbar or from a web browser is called Sky4Sim Pad
This tablet is like a real device with its own operating system. It contains multiple applications which will be detailled later.
In order to start we will present you all the basic usage and navigation behavior
Open Sky4Sim Pad inside Microsoft Flight Simulator
Once installed Sky4Sim Pad will be visible in your MSFS toolbar. You just have to click on it to open Sky4Sim Pad.

Positioning Sky4Sim Pad
Sky4Sim Pad can be moved where you want by clicking and holding mouse button on the title bar. It can also be resized to fit your preferences.
In VR you can use the mouse wheel while maintaining the left click on the title bar to bring the Pad closer or farther from your eyes
The Footer Bar
The Sky4Sim pad contains a main screen on which we will use applications and a footer bar. The footer bar will be to navigate between applications.

As you can see on the above screenshot the footer bar contains a clock which is indicating your local time.
Main Navigation buttons

Back: The back button is used to jump back to the previous opened application

Map: The map button is a shortcut to the map application. No matter on which application you are, if you click on that button you will jump back to the Map application

Home: The home button allows you to navigate to the Home menu where all applications are installed
Fast Swap Navigation buttons
On some application you can find double arrows on the left and right of the footer bar. These arrows allows you to quickly move from an application to another.
By default the Fast Swap application cycle is the following, but it can be customized in settings application.
Map application
Flight Plan application
PDF reader application
Weather application
Airport application

Quickly start the previous Fast Swap Application

Quickly start the next Fast Swap Application
Microsoft Flight Simulator title bar hide / show
The last button available on the footer bar is only available from Microsoft Flight Simulator Sky4Sim Pad (not on web browser) and is used to hide the MSFS in-game panel title bar.

Toggle minimize / maximize pad in Microsoft Flight Simulator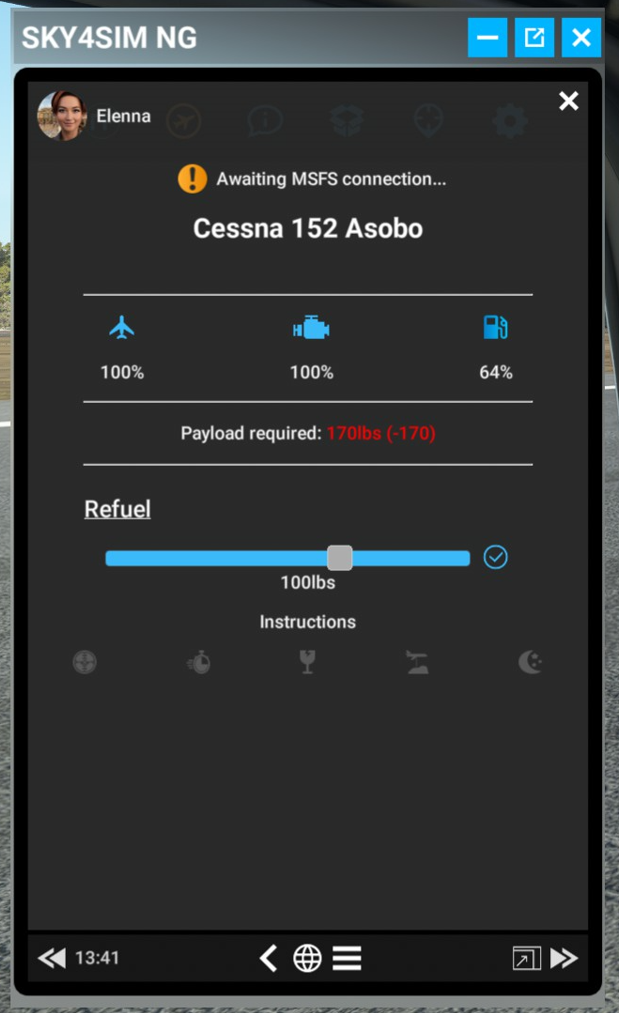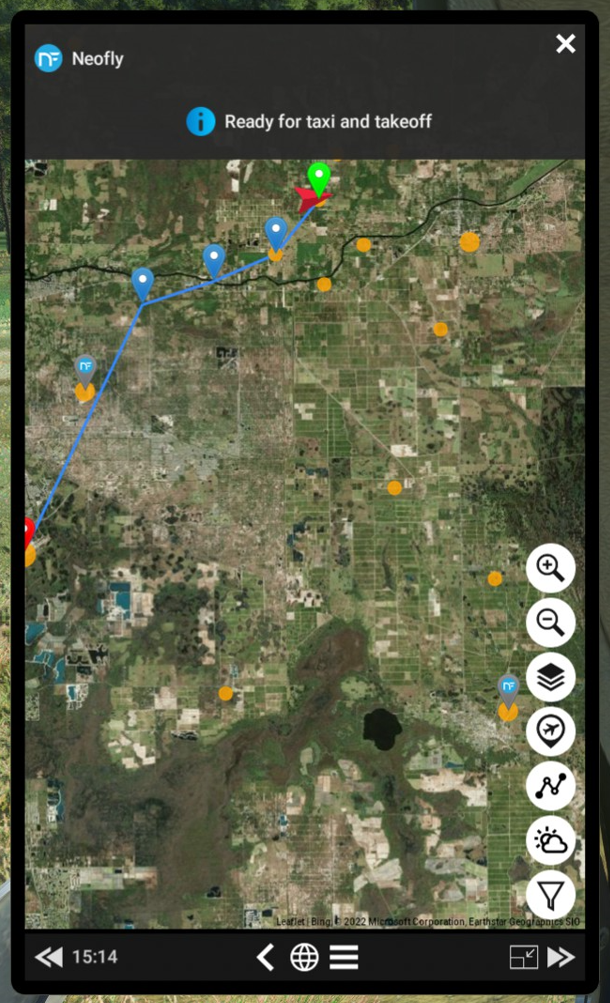 Shortcut
It is possible to show / hide the Pad inside Microsoft Flight Simulator by pressing the 'V' key. This shortcut can be changed from the Pad Settings Application
Hiding the pad
If you play in 2D mode and you want to hide the pad to see how beautiful Microsoft Flight Simulator is.
Do not close Sky4Sim Pad from the MSFS toolbar during your flights. Indeed when you close it it release all its ressources which means it will have to restart from scratch every time you will open it again from the toolbar. Instead you should use the Show / Hide shortcut detailled on the previous paragraph.
Read Next: Home Menu