You can download Sky4Sim NG from the following sources:
Please have a look at the documentation and follow the installation and first launch guides!
For any help, feedback or to share with the Sky4Sim Community, please join us on Discord!
If you experience issues starting the installer, it is probably a windows defender issue, right click and select properties then tick unblock checkbox and apply!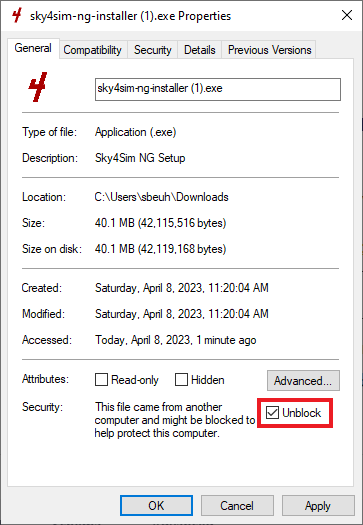 ---
More than 95% of the sky4sim features are free!
If you want to support my work and allow me to dedicate myself even more into Sky4Sim, consider upgrading to Premium version, it helps a lot! And if you really really like my work you can buy me a coffee!