Sky4Sim NG – 1.6.0 released with exciting features!
Hi simmers! Today we're glad to release the 1.6.0 version! This new version of our lovely all in one panel addon some huge and exciting improvements!
Avionics Framework Update
Sky4Sim community package has been entirely reworked with the new Working Title Avionics Framework update! Allowing a better communication between Sky4Sim and aircraft GPS and FMC!
With this update sky4sim is able to push its own flight plan to the aircraft avionic in a single click! This means you can now draw your flight plans from within your cockpit using the Sky4Sim map application and send this to the aircraft auto pilot with a single click! You can also update the flight plan and push it again to your GPS to ask for a synchronisation! Your autopilot will instantly follow your new route!
The opposite is also possible! You can load the flight plan from your GPS / FMC onto the sky4sim map! If you added a departure or arrival procedure to your FMC flight plan, or if you loaded your entire flight from a .pln file. Using a single click you can instantly see the updated route on the sky4sim map! But you also have the details of the flight plan including all navaids frequencies and airports informations!

With this update sky4sim becomes one with your aircraft!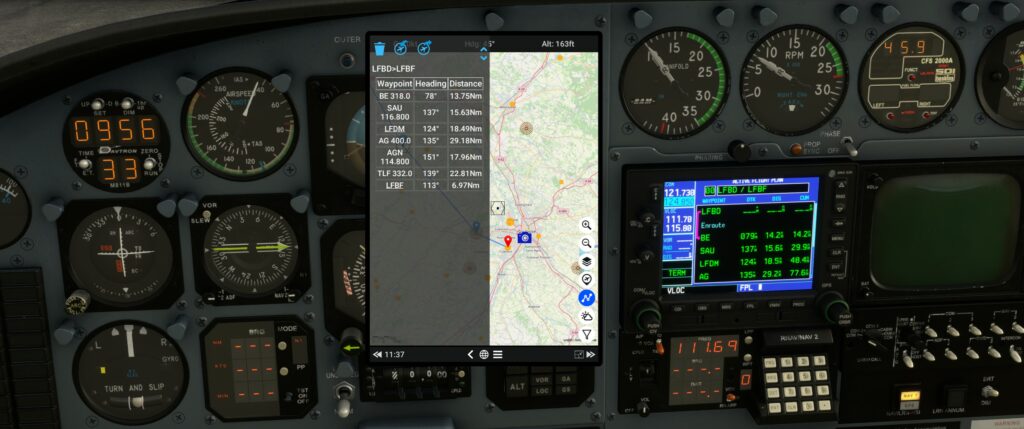 Sky4Sim OS
The operating system version of sky4sim is out! Ready to fit your onboard tablets! This version can be embedded into aircrafts 3D tablets and screen. If you want to get rid of the 2D ingame panel you will love to see sky4sim integrated into your favorite aircrafts!
Sky4Sim is actively dealing with aircrafts creators and modders to be able to see our favorite all in one addon integrated into as much aircraft as possible!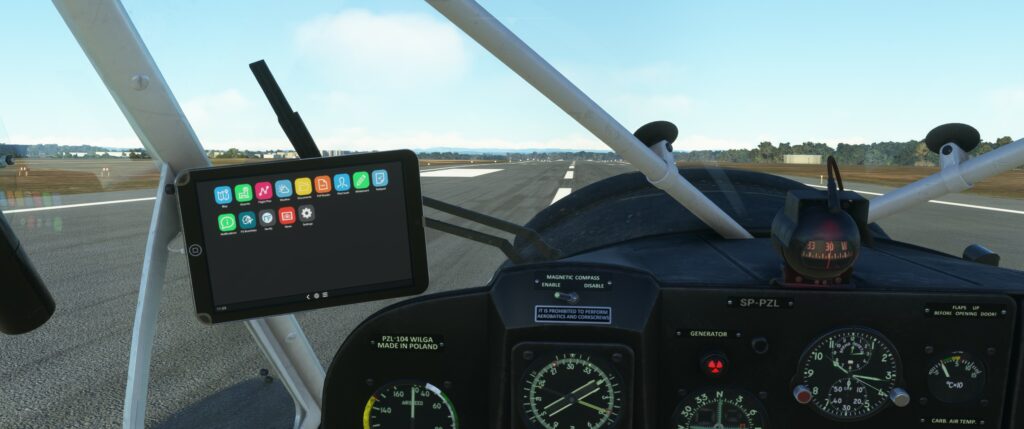 Descent Planner
After these huge updates we come back on the Sky4Sim new features and application development, and I would like to introduce the new Descent Planner Calculator!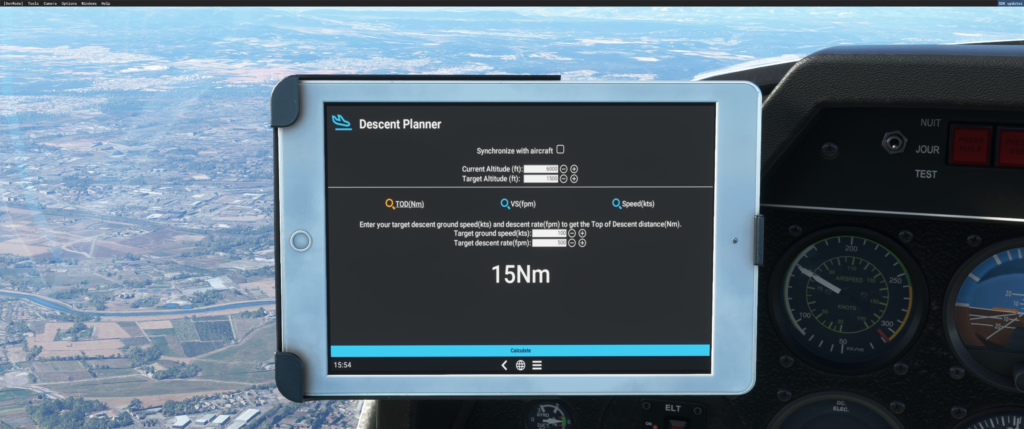 The descent planner is a small application which help pilots to calculate their descent parameters. It can work on three different modes:
Top Of Descent: Give you the distance required to descent to your target altitude at a specific speed and a specific rate of descent
Vertical Speed: Give you the target descent rate to aim when you know the distance to the fix waypoint (if you missed the TOD for exemple) at a specific speed
Speed: Give you the target ground speed to aim when you know the distance to the fix waypoint and you want to do your descent at a specific rate of descent
Also the descent planner can be synchronized with the aircraft leading to a dynamic result value which will update itself regarding your current altitude, the remaining height of your descent and your current descent speed!
Other improvements
Add map scale on the bottom left corner of the map
Add Helipad airport filter to show only airports / locations on which an Helipad is available
Add No hard runway filter to show only airports without an hard runway (for bushtrips lovers!)
Improved the loading of huge flight plans