Sky4Sim addon – New update available! – 1.6.1.0
Hello dear simmers!
I'm glad to bring you today what I hope is the best possible solution to the SimUpdate #12 VR scaling issue.
As you may know, after the huge regression of the VR interface after the SimUpdate#12, I shared a quick and dirty workaround based on several files to replace the current Sky4Sim style files.
As every regression is a great opportunity to rethink about some things, I decided to move forward with the integration of a new Visual customization system for Sky4Sim that will allow every simmer to customize all sky4sim elements to suit its preference and visual comfort.
Sky4Sim Visual Customization
After the 1.6.1.0 update, on first launch you will be prompted to customize your Visual settings, you will just have to move all the sliders to define your favorite sizes for every elements in sky4sim:
GPS icon
Waypoints and objectives
Airports
Navaids and other icons
Map backgrounds texts
Font size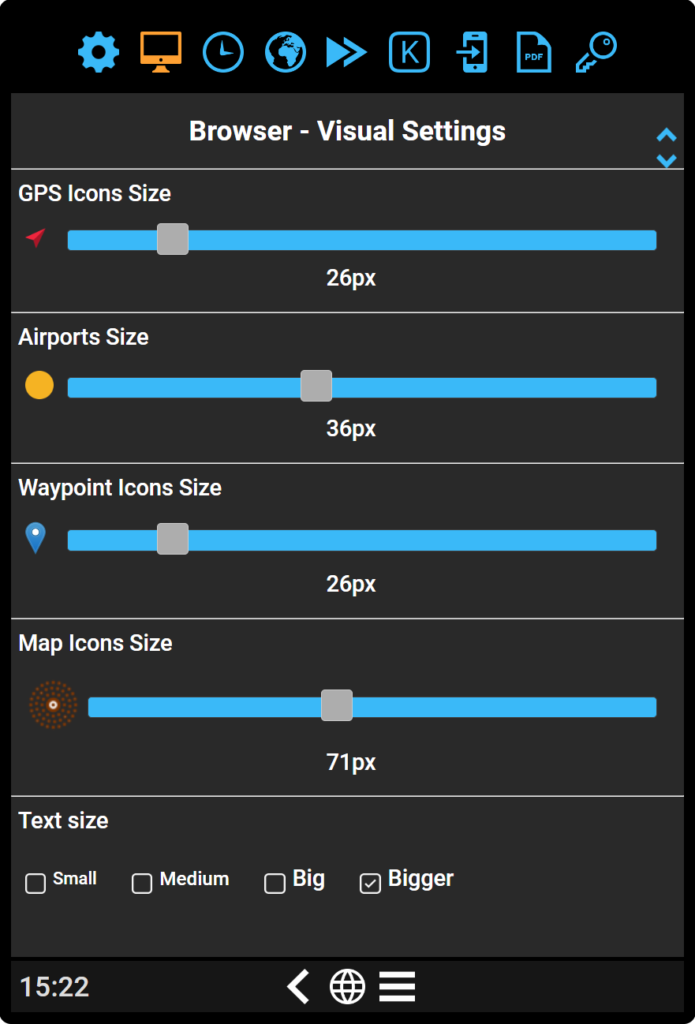 As simmer you can experience your flight sessions in different ways: Browser, Toolbar Panel, VR, or even aircraft integrated instrument and maybe swap between all of these. All sky4sim clients have their own visual settings allowing you to customize the visual rendering individually for each version of sky4sim!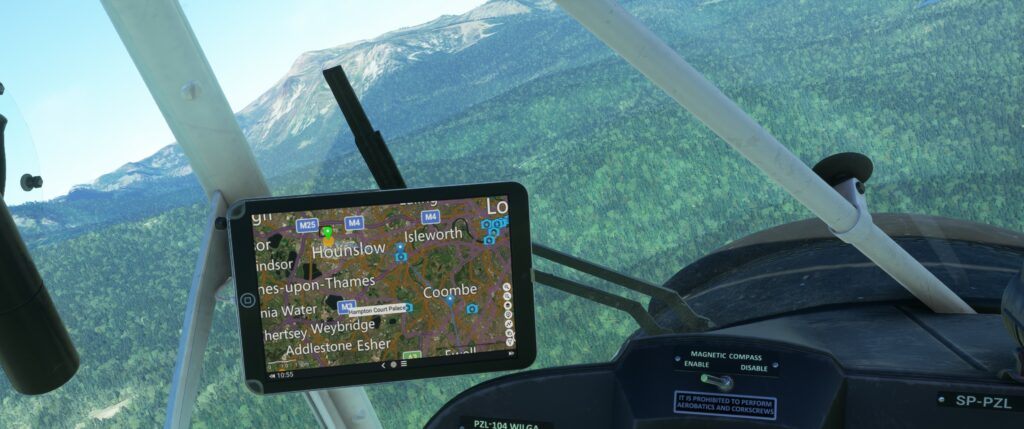 Complete Changelog
Feature:
Visual customization
Background Map Scaling
Improvements:
Upgrade to the last version of Working Title avionics framework
Standardized icons size for Navaids and POI
Text scaling available on Instrument embedded version (Sky4Sim OS)
Rework of the design of every application to achieve a better visual experience no matter the client or the resolution used
Multiple changes and adjustments on Neofly application to improve the user Experience.
Bug Fixes:
Small bugfixes on flight plan synchronization between aircraft avionics and Sky4Sim
Typo fixes
Other:
Disabled keyboard events in sky4sim on MSFS: As you may know keyboard events were triggering MSFS shortcuts. After a lot of research and communication with MSFS teams I ended up with no solution available today to face that issue. I decided to simply disable the keyboard events on sky4sim inside MSFS, letting the virtual keyboard the only way of writing text on MSFS side.
Disabled virtual keyboard on Browser version: On the browser version the Virtual keyboard wasn't really useful and especially was a problem when accessed from a mobile device as the mobile virtual keyboard was also showing up. From this version, only they real keyboard or the mobile virtual keyboard will be considered as input on the browser version.
Instructions
To update to the last version simply start sky4sim.exe and you'll be prompted for the update. Follow the steps.
If for some reason the update don't work automatically you can download the last version here: Sky4Sim NG – Download
Have a nice day and many great flights!