MSFS World Update #12 available in Sky4Sim
Two quick updates are available for you favorite EFB and all in one panel!
Both these updates will be automatically installed on next startup!
---
All new World update 12 Points of Interest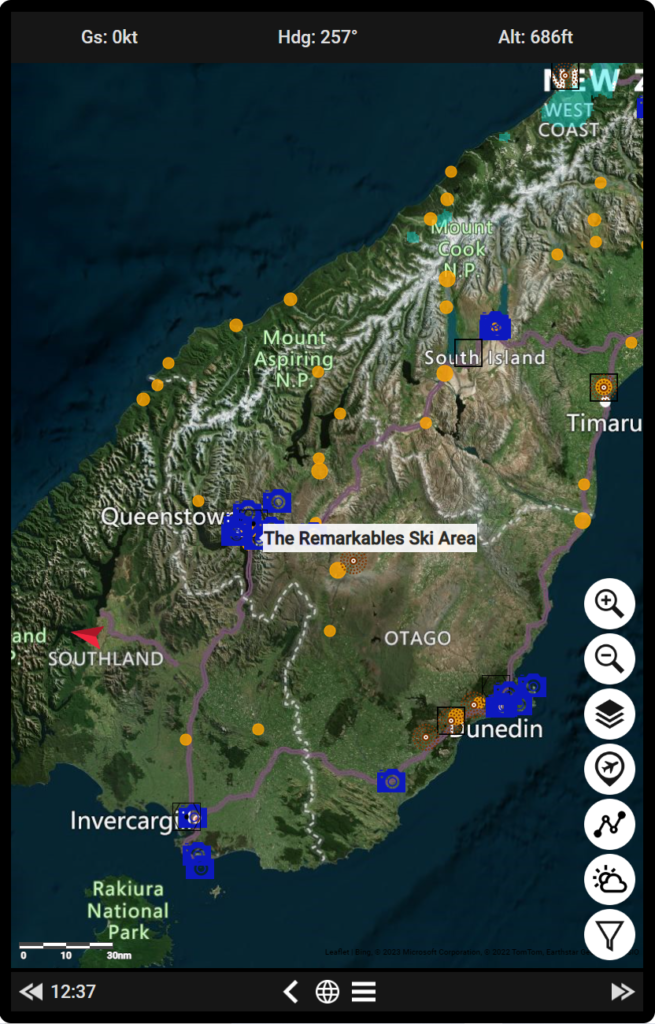 All World Update #12 Point of interest has been added, allowing you to easily create your flights to interesting locations with really cool things to see!
As a reminder in sky4sim create a flight is really easy! You can simply double click anywhere you want to add a waypoint!
As an exemple, planning a small mountain flight around 8 new waypoints takes less than 30 seconds!
First I will double click on the NZQT airport (orange dot) to attach a departure here!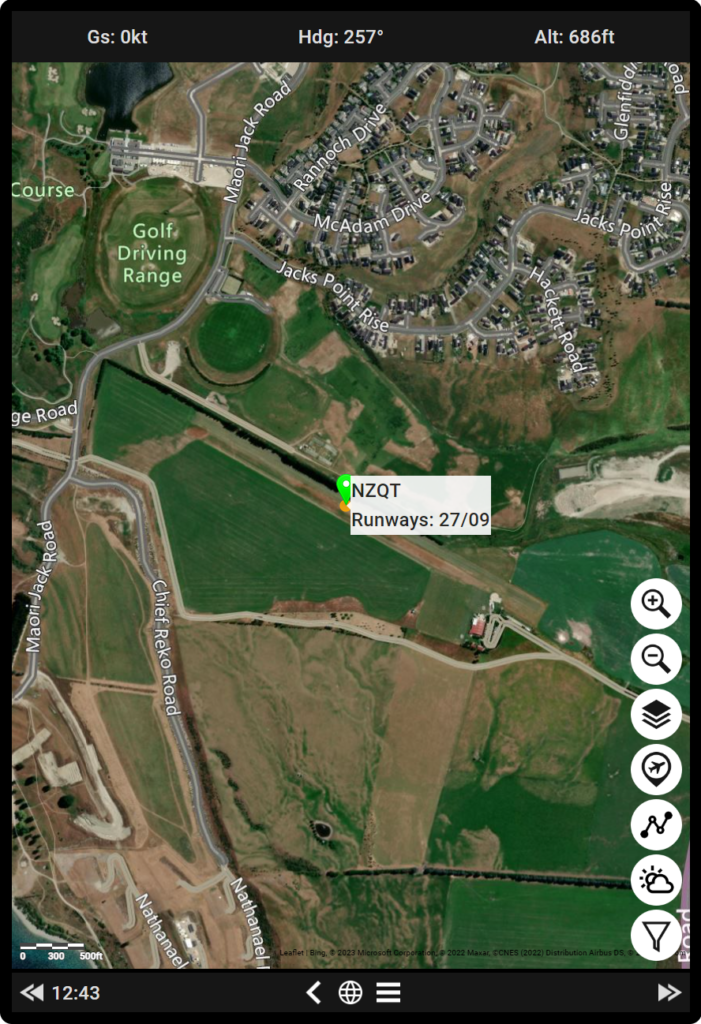 Then I will unzoom to get a nice view of my Points of Interest and double click each one!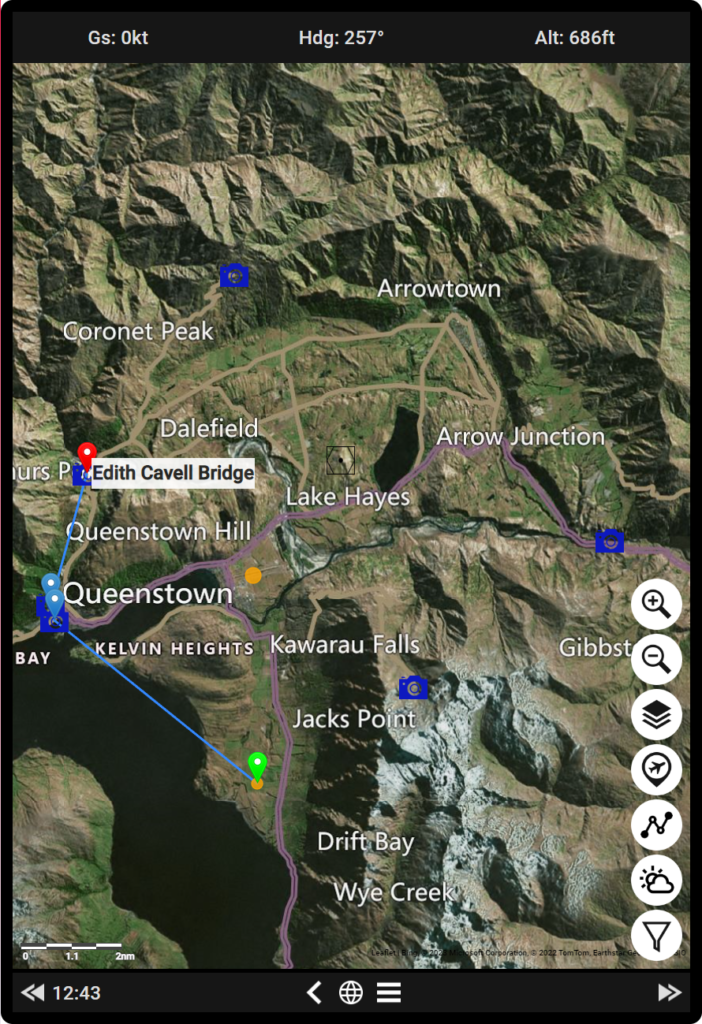 Following that process I'll double click more POI until I'm satisfied of my future trip and double click the NZWH airport as destination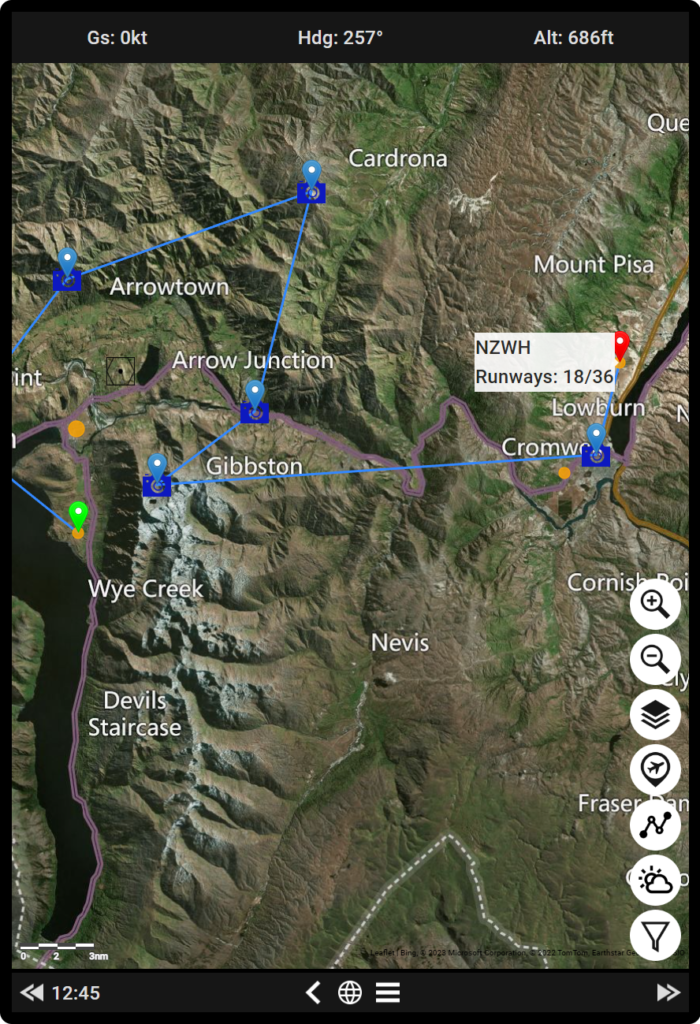 I end up with a nice flight plan table which report me all the cool things I will be able to see during that flight!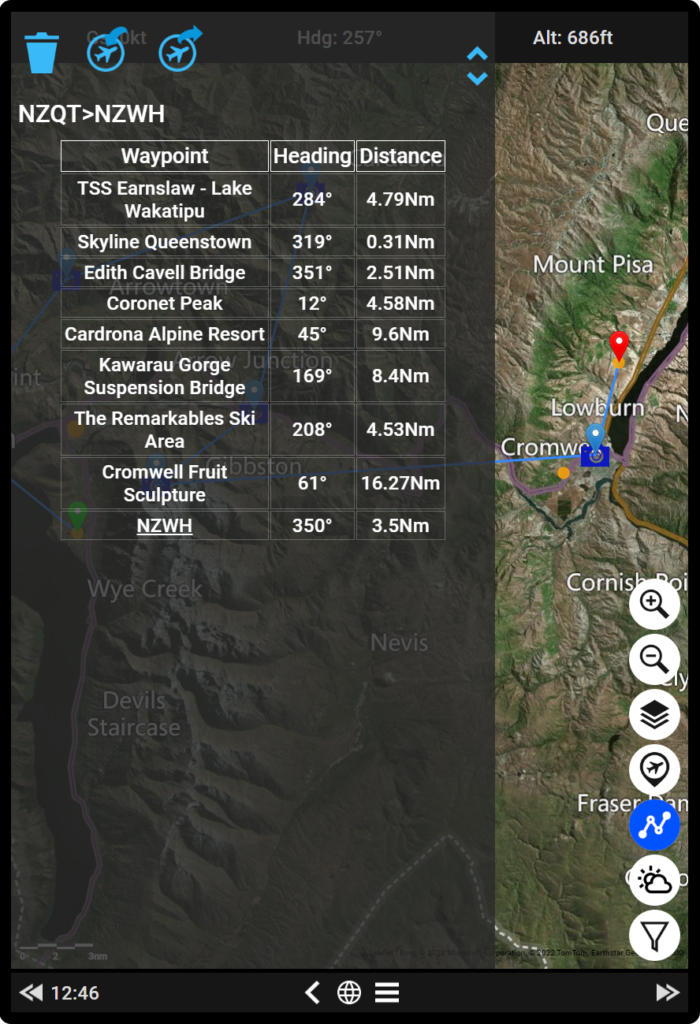 For the ones among us who prefer to let the autopilot handle the aircraft while they watch the landscape by the window it is possible to push that flight plan to the Aircraft avionics in a single click using the Send to Avionics button!

---
All new World update 12 Bushtrip and Discovery flights
All the new WU#12 bushtrips and discovery flights has been added to Sky4Sim for Premium users! You can easily keep track of you progression and statistics all along the MSFS official activities flights!
To fly your desired bushtrips, load it into MSFS and once in the cockpit, open your sky4sim application, then select the Bushtrip application.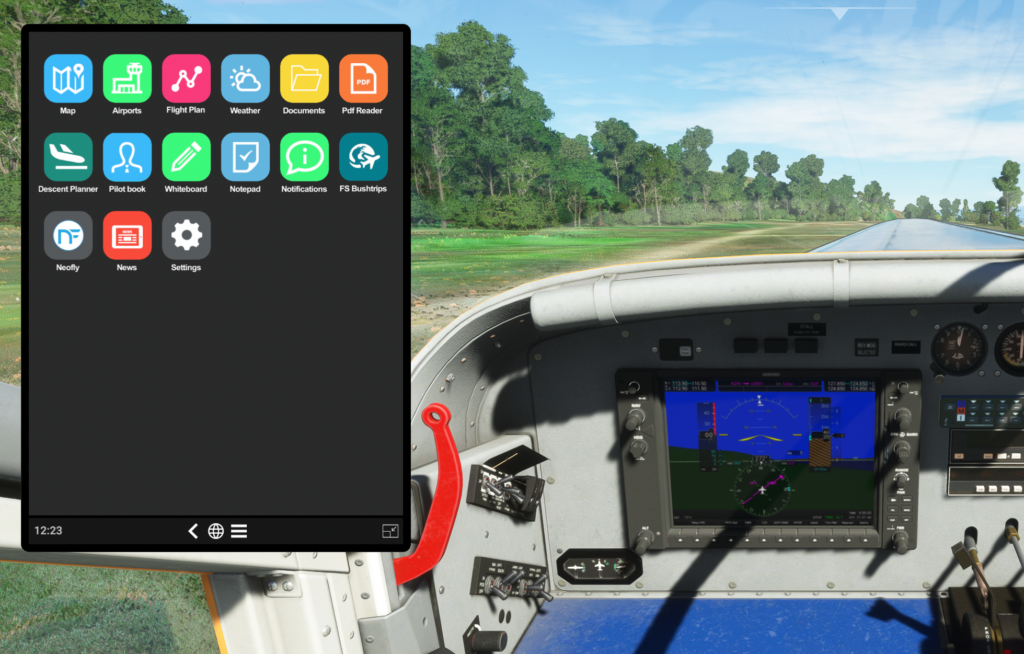 Choose the same bushtrip you want to fly and click the small aircraft icon next to your current leg to get it loaded into sky4sim!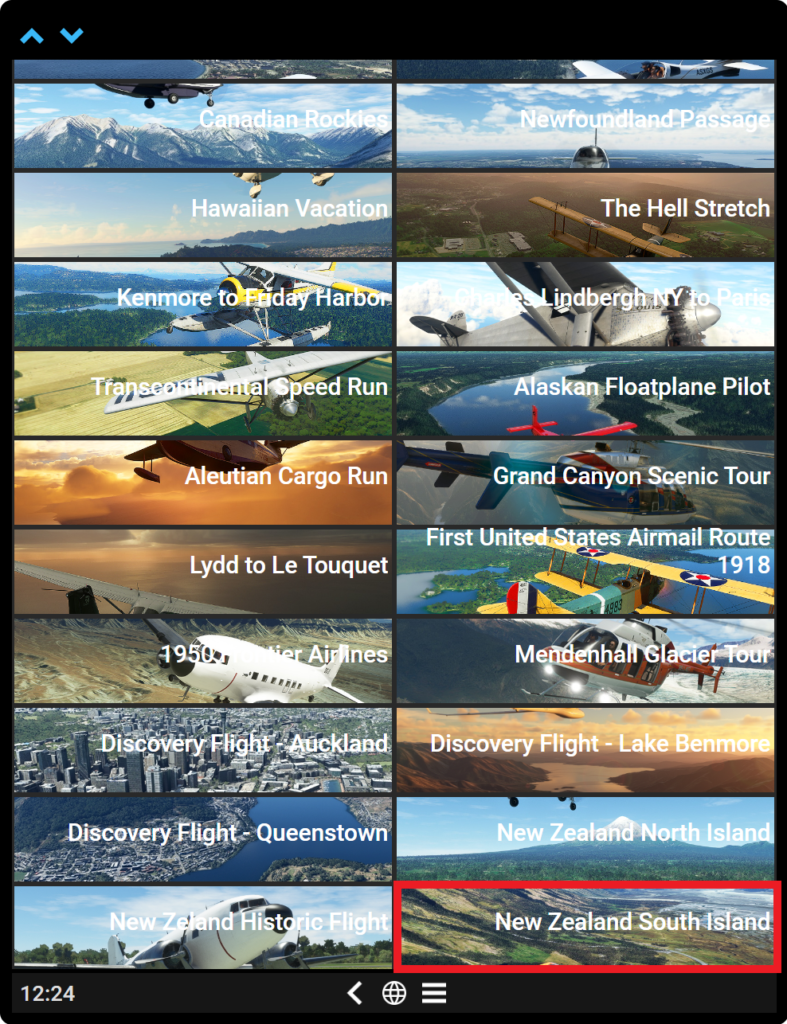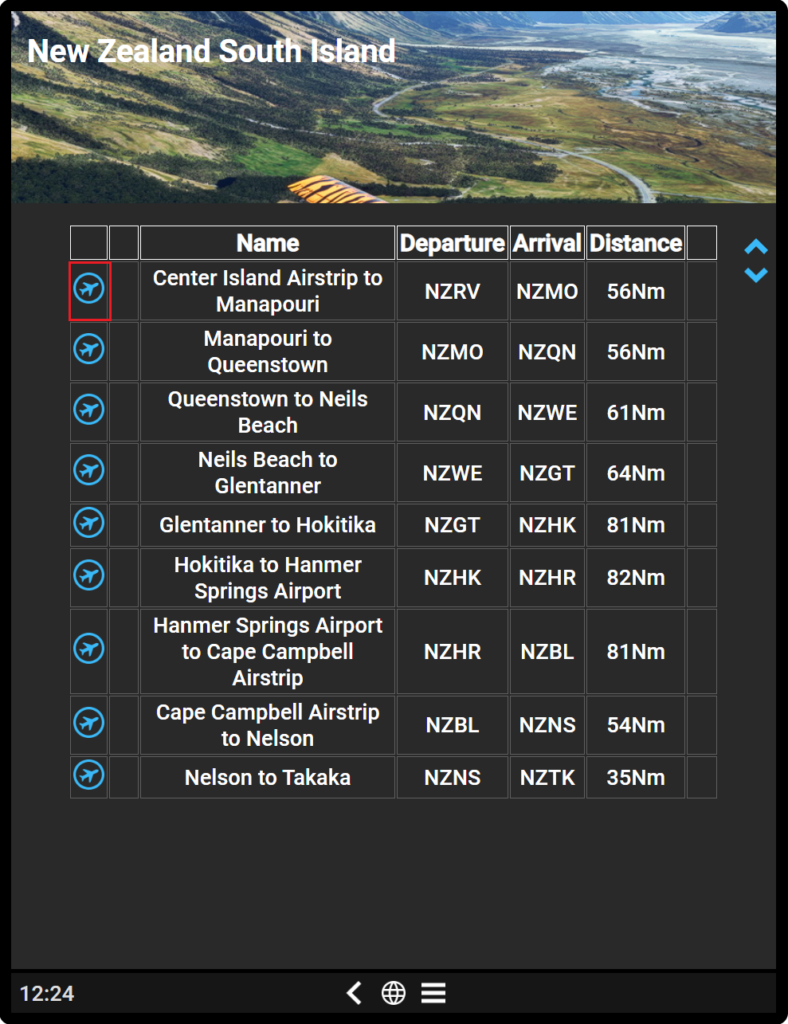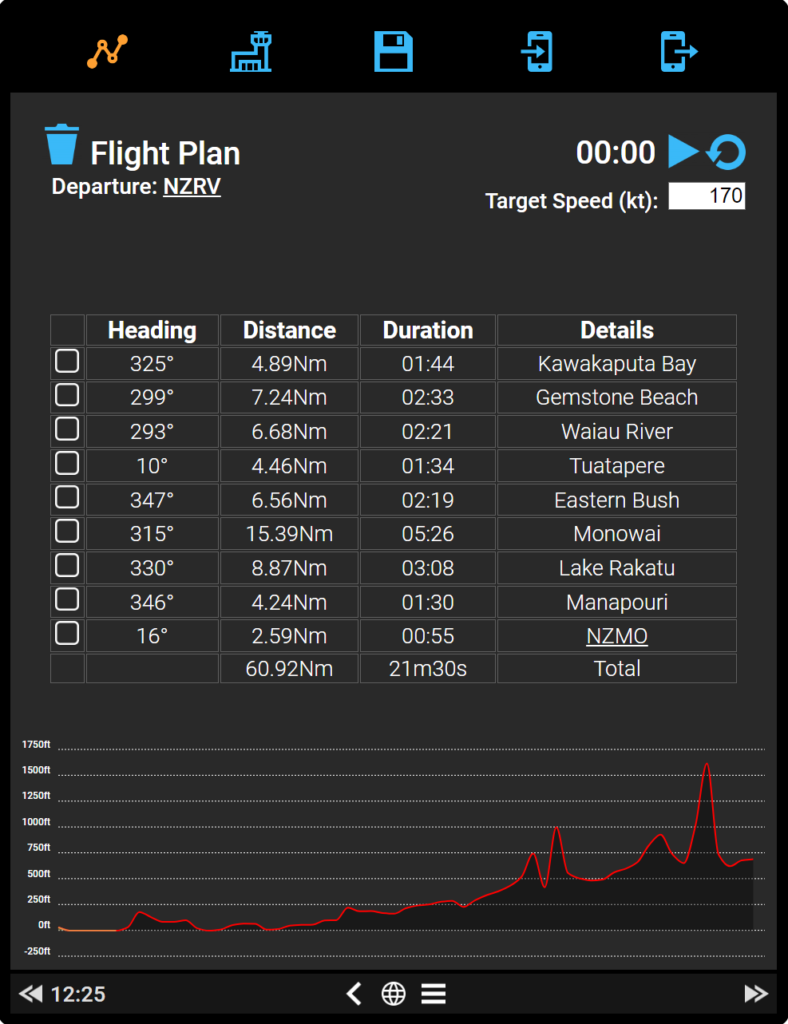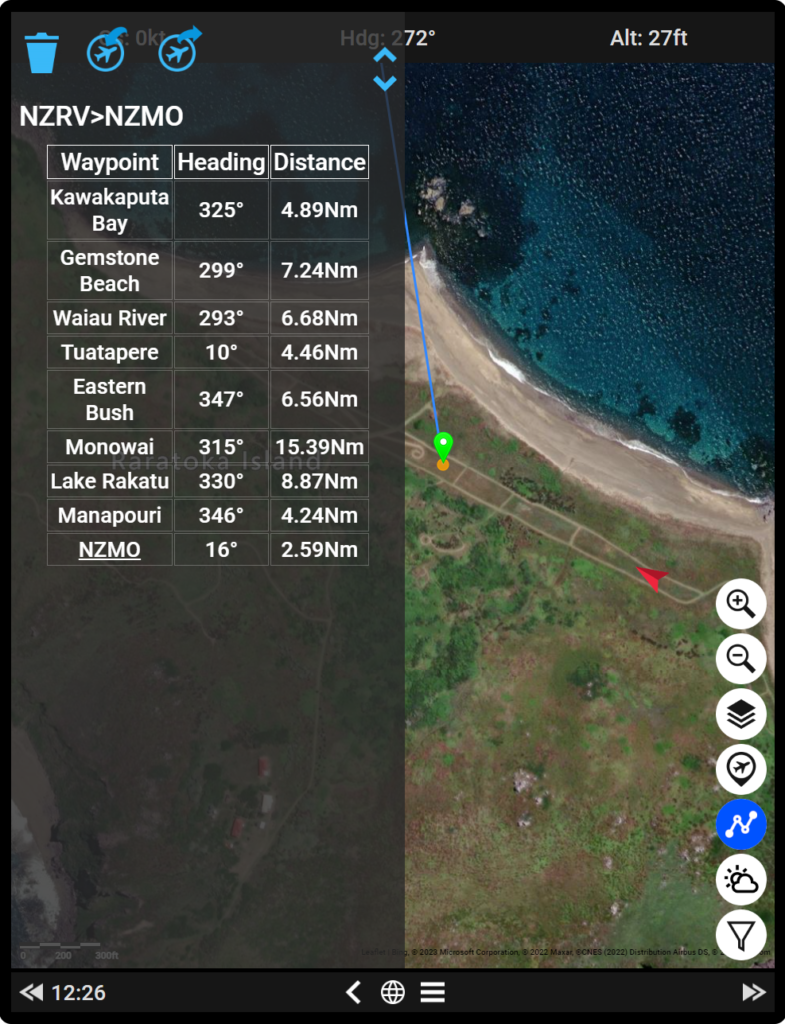 After your flight you'll be able to use the little info icon next to the leg you flew to see all the classic flight log information about the flight and how you handled it!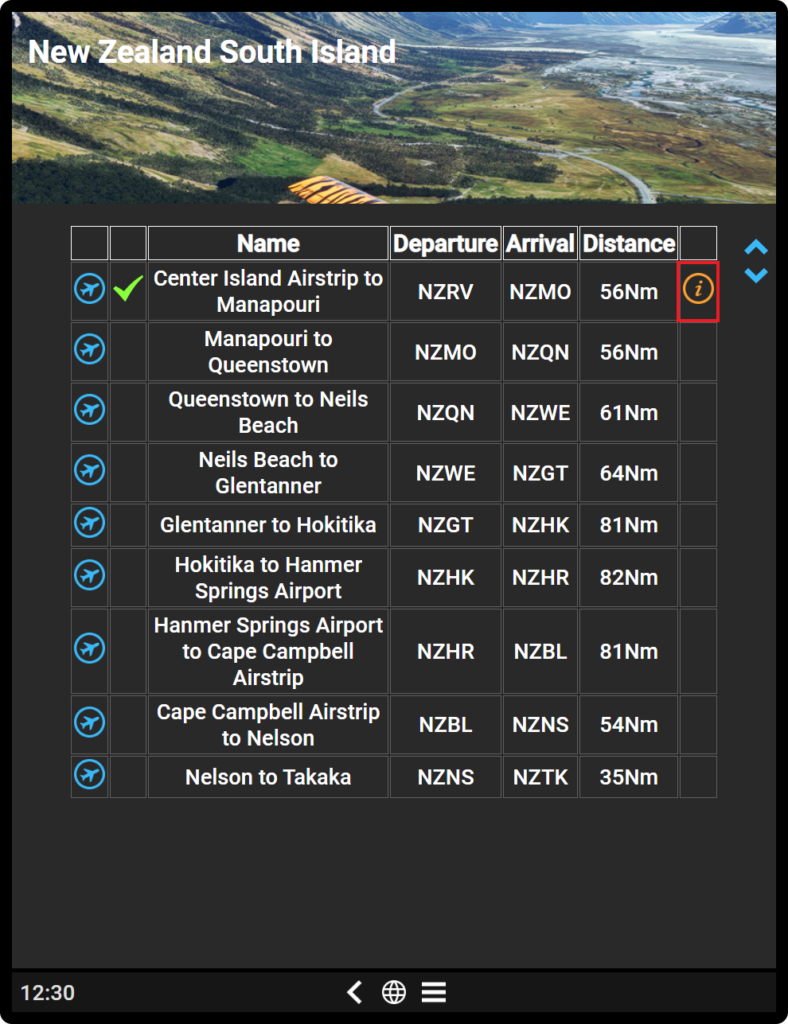 If you are not a premium user yet and want to contribute into the project or access new cool features, don't hesitate to get yourself the premium upgrade here: Sky4Sim Pad NG – Premium Upgrade
Have many great flights!