MSFS Sim Update #12 VR Workaround
Hello dear simmers!
If you're a VR user you probably figured out some UI issues after the World Update 12 on VR panels.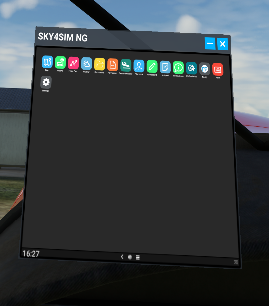 On sky4sim side the main issue is that some icons are really tiny!
As this bug seems to be taken seriously by MSFS teams I will just share here a quick and dirty workaround to allow us to keep flying in VR!
I quickly rewrote some parts of the application design to be compliant in VR with the new update.
This new design files will only shows good result in VR and not in 2D panel mode. Don't use them if you are not flying in VR!
Install the workaround files
Download the Workaround zip file
Locate your sky4sim installation files and go into the MSFSPad folder
The best way to do it is to right click on the sky4sim shortcut and select Open file location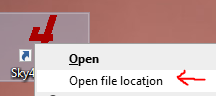 Once the new window is shown double click on MSFSPad folder

Move the CSS and JS folder from the .zip archive into your MSFSPad directory
Once you have your MSFSPad folder open, open the workaround zip archive you downloaded on first step and copy its content (CSS and JS folders) into your sky4sim MSFSPad folder
IT will ask you to replace 3 files! Accept and replace these three files!
Restart Sky4Sim Pad and MSFS

Revert your changes
If you need to revert your changes to fly in 2D mode for exemple you can do exactly the same process using the following file:
Join the Sky4Sim Discord Server!
If you face any trouble the community and I will be happy to help on the Sky4Sim discord server so join us!