Get Your Own Bing API key!
Sky4Sim Pad is a tool that allows the user to load Bing Maps backgrounds. As a tool, Sky4Sim Pad doesn't deliver API keys, the user is invited to enter its own personal keys at the first Initialization of Sky4Sim.
Get Your Bing API Key
Even if it looks complicated, it is actually really easy to get your own Bing API key. We will guide you during the 5 steps to get your key ready.
Requirements
Web browser
Microsoft Account
Step 1: Sign in into Bing Maps Dev Center
First open the following link and click Sign In button to log into the Dev Center with your Microsoft Account https://www.bingmapsportal.com/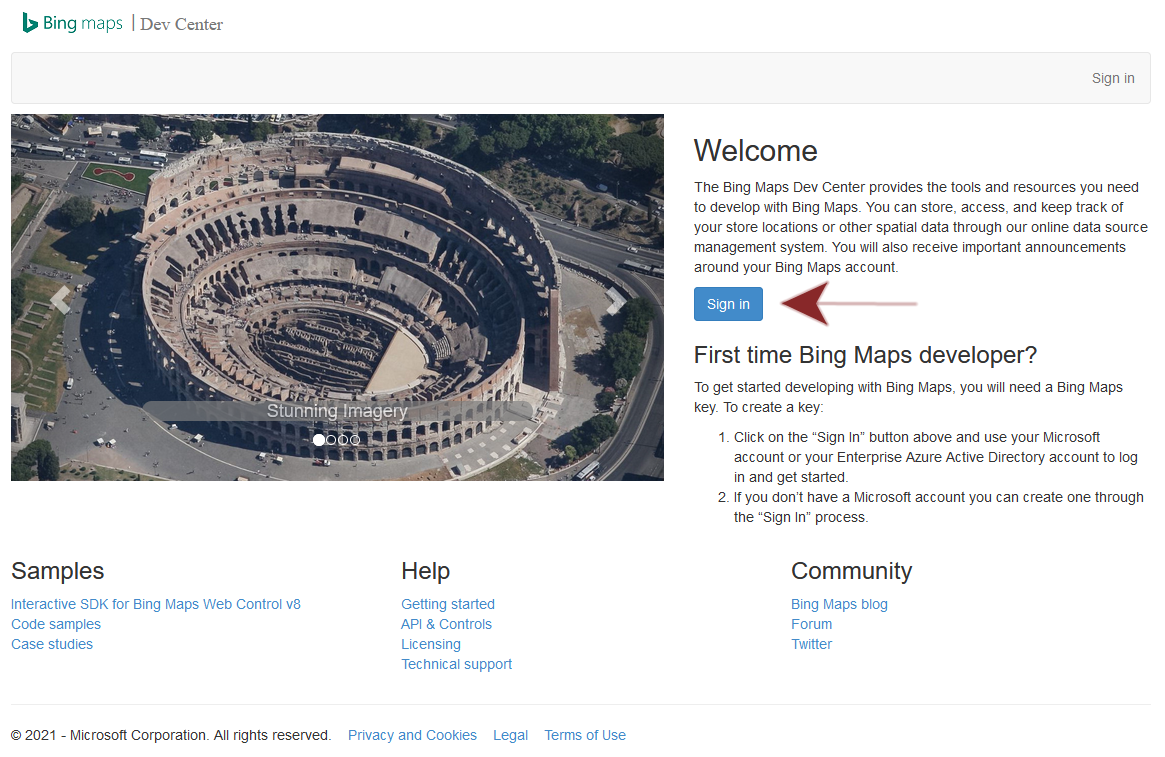 Step 2: Move to "My Keys" page
Now that you are logged in, click on My account menu entry and then My Keys

Step 3: Create a new key
Click the here link on the sentence Click here to create a new key.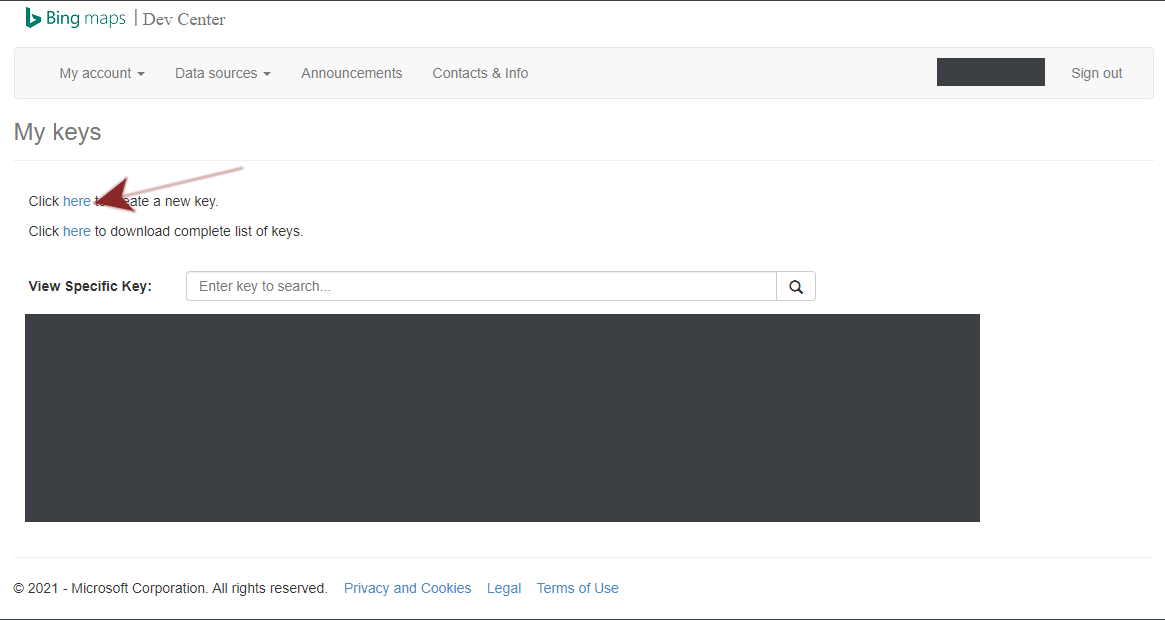 Step 4: Enter new Key Information
Give your key a name (it can be whatever you like, if it fails, try another name), choose Basic as Key type and Windows Application as Application Type and then click Create.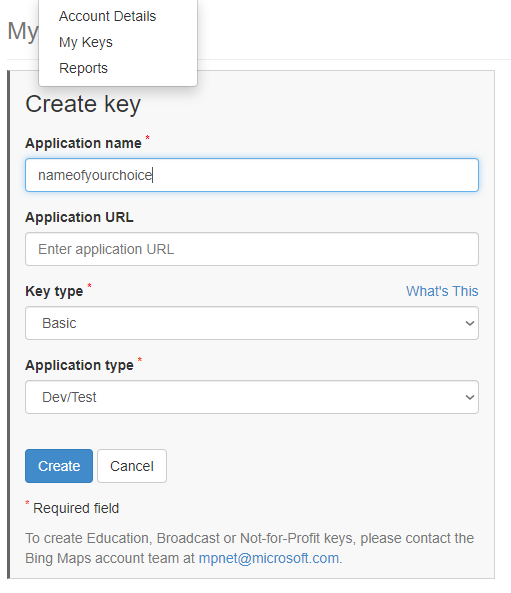 Step 5: Get Your Key
You just have to click on Show key to see and copy your Bing API Key. Keep it somewhere safe until your first launch of Sky4Sim Pad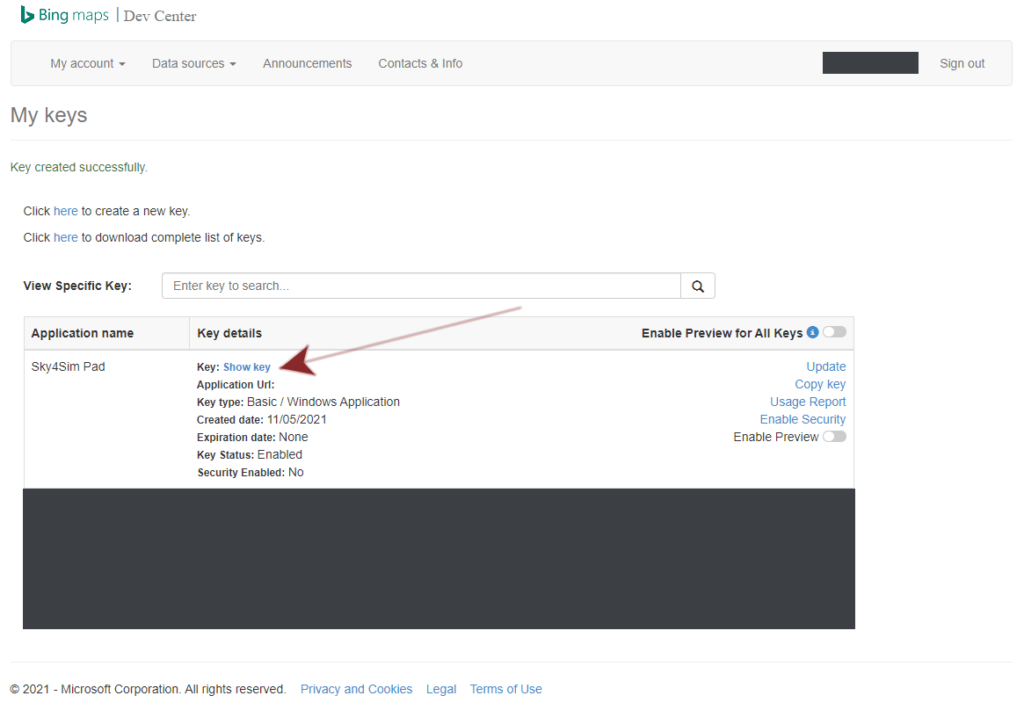 Enter your Bing API key
You can enter your bing API key on first sky4sim launch when prompted by the application or if you missed that step follow the procedure detailled bellow
Open Sky4Sim Pad Settings application
Open your Sky4Sim tablet, move to the home menu (where are all applications) and select Settings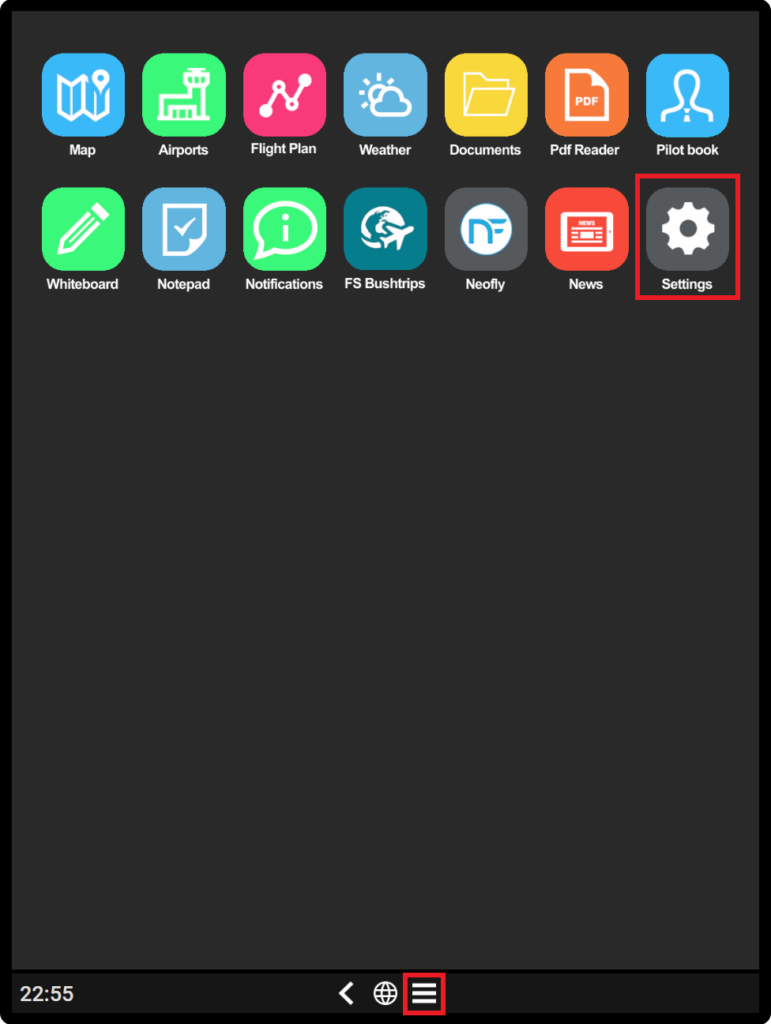 Go to the API tab
Once on the settings application move to the last tab with the key Icon. Then use the paste button to paste the API key you saved earlier on the Bing API portal. Finally click on the Save button to apply your changes