Sky4Sim Pad is a tool that allows the user to load a Bing Maps as well as Real Weather METAR from AVWX or AWC inside Microsoft Flight Simulator. As a tool, Sky4Sim Pad doesn't deliver API keys, the user is invited to enter its own personal keys at the first Initialization of Sky4Sim Pad.
Get Your Bing API Key
Even if it looks complicated, it is actually really easy to get your own Bing API key. We will guide you during the 5 steps to get your key ready.
Requirements
Web browser
Microsoft Account
Step 1: Sign in into Bing Maps Dev Center
First open the following link and click Sign In button to log into the Dev Center with your Microsoft Account https://www.bingmapsportal.com/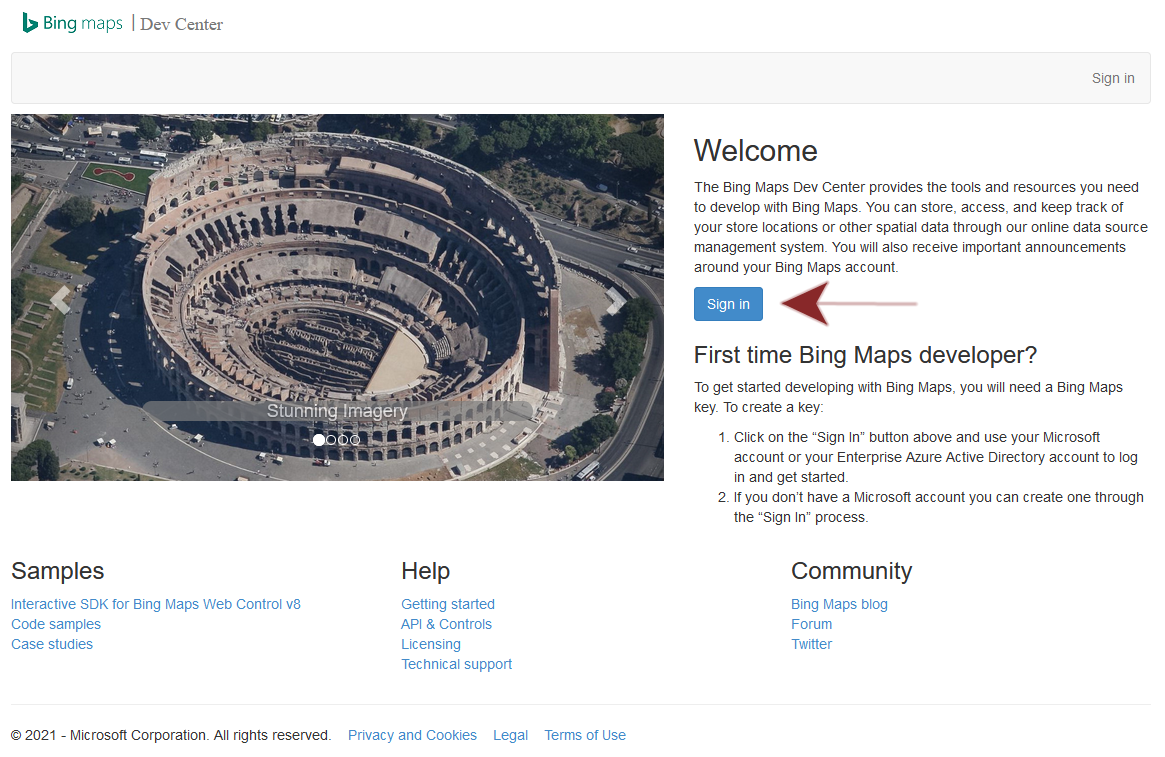 Step 2: Move to "My Keys" page
Now that you are logged in, click on My account menu entry and then My Keys

Step 3: Create a new key
Click the here link on the sentence Click here to create a new key.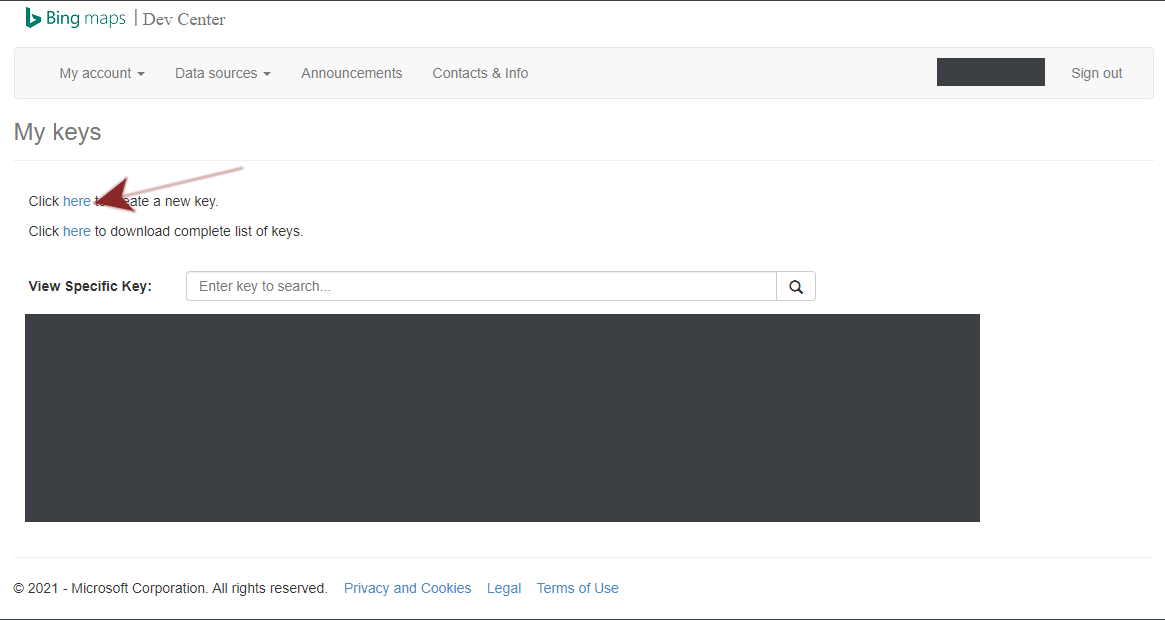 Step 4: Enter new Key Information
Give your key a name (it can be whatever you like), choose Basic as Key type and Windows Application as Application Type and then click Create.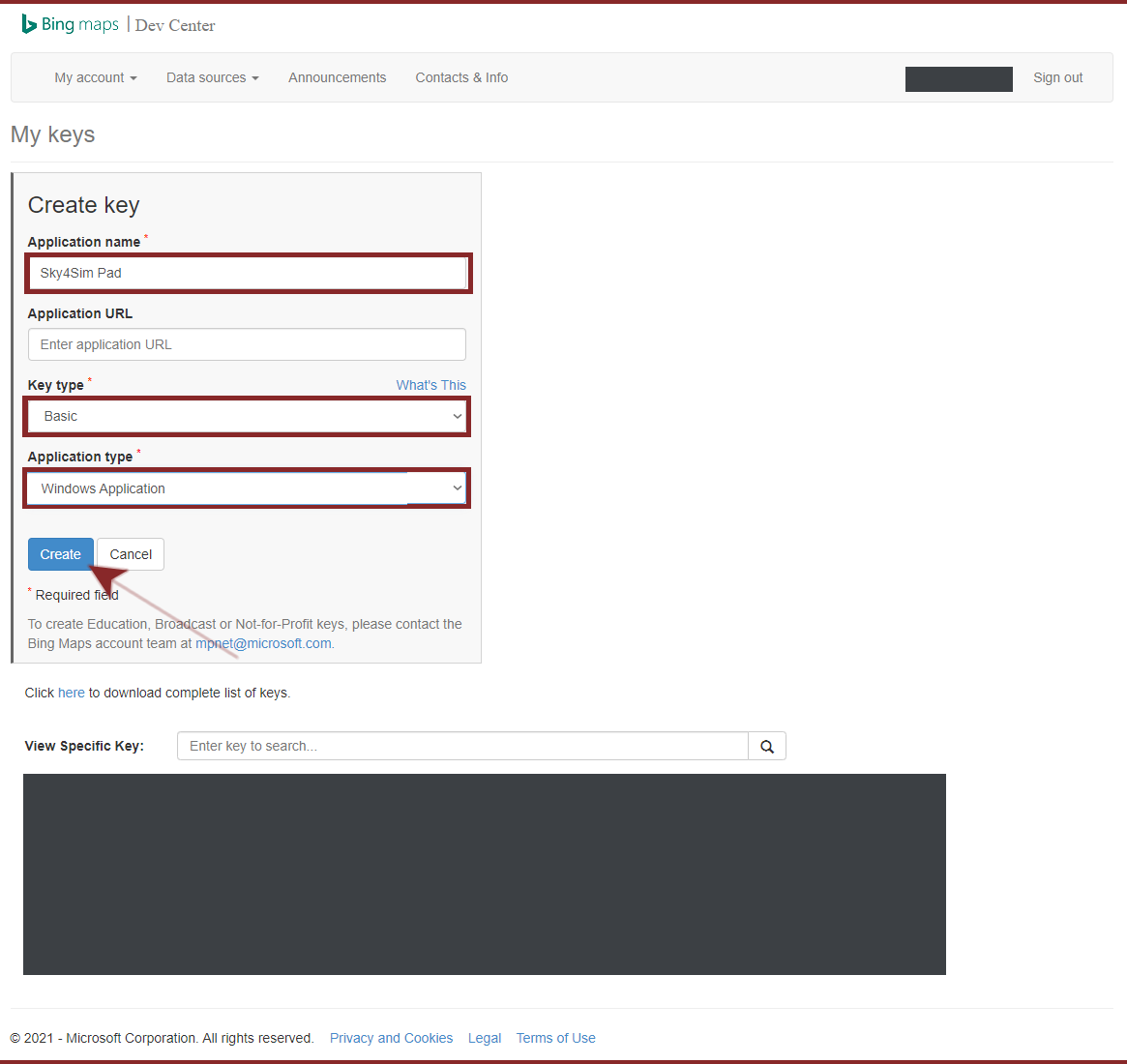 Step 5: Get Your Key
You just have to click on Show key to see and copy your Bing API Key. Keep it somewhere safe until your first launch of Sky4Sim Pad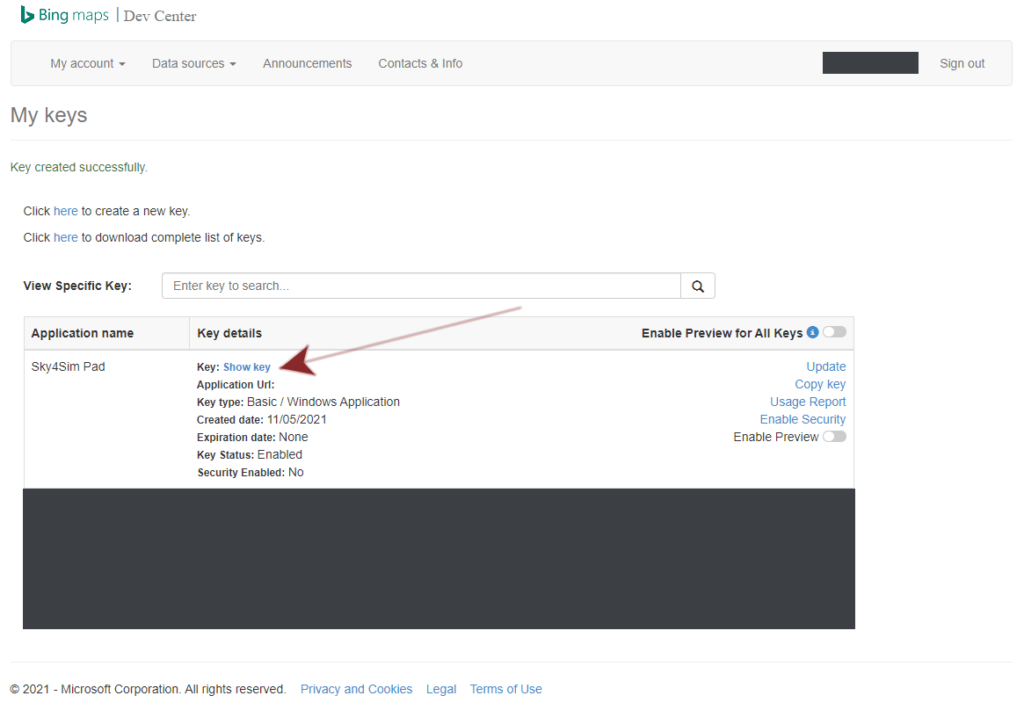 Get your AVWX API key
From version 1.1.0 getting AVWX key is optional, if user don't enter its AVWX key at first initialisation, the pad will use the AWC API instead.
Getting you AVWX API key is as simple as Bing one.
Step 1: Register an AVWX account
Go to https://account.avwx.rest/register and enter needed information: Email and Password and click Register. You will have to access your email to confirm your registration.
If you are not able to register an account:
AVWX needs a special character in password and it does not display any error message, if despite your password you can't register double check that your email address is not already in use on the website by trying a Password reset: https://account.avwx.rest/forgot-password
Step 2: Create a new Token
Now that you are connected to AVWX move to the following page: https://account.avwx.rest/tokens and click New Token

Step 3: Get your key
Your key is ready, you can copy it to somewhere safe until your first launch of Sky4Sim Pad.